About Us
Almost 100 years ago, Graphic Litho, began as a family owned letterpress facility named Tudor Press located on Causeway Street in Boston. In 1940 Tudor Press brought the first four-color offset press, a Harris 42 by 58-inch press, into the Boston area. Current family owner Ralph E. Wilbur became president of the company in 1965. He moved the company to its current location in Lawrence in 1967, and renamed the company Graphic Litho to reflect its shift to all offset printing and finishing.
Presently, Graphic Litho's operation is in a 28,000 square foot building in Lawrence, Mass. We produce both long and short runs including retail signs, point of purchase (P.O.P.) displays, large maps, oversize box wraps, life-size standees, backlit displays and giant posters. Branding and Point-of-purchase displays are an important, ever-changing element of marketing plans. We understand the ins-and-outs of P.O.P. . . from stringent color matching and specialty stock, to custom kitting and drop-shipment requirements. A variety of substrates are utilized, including synthetic sheets and tear-resistant papers. Graphic Litho also offers conventional commercial print jobs such as books, catalogs, brochures, greeting cards and fine art reproductions. On site finishing provides folding, binding, laminating, mounting, kitting, and fulfillment. We produce millions of brochures, large-format posters and POP signs every year for the nation's top retailers, marketers, and ad agencies.
As specialists in large format lithography since 1940, we've grown to be a valued print production partner to companies around the world. Clients seek us out to solve their unique printing challenges. Let us help with your graphic needs. We have received several awards and recognition for printing of complex, quality products. Customers refer to us as their "little secret" in New England. Tell us about your graphic requirements. We can help!
To read more about us, see our Company Profile in Printing Industry of New England's "New England Printer and Publisher" magazine or read about our recent Success Story in PSDA's "PS Magazine" Print Excellence and Knowledge Awards issue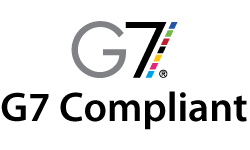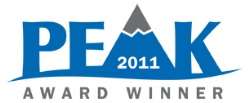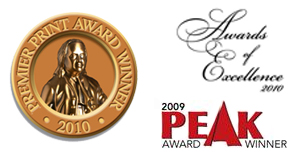 Request Your
Free Quote Now!
Enter Your Information Below: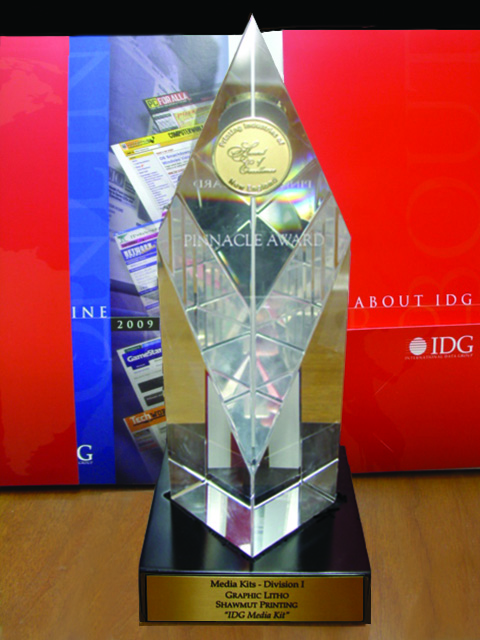 Pinnacle Award of Excellence - Media Kits